Forest King Snare - Maple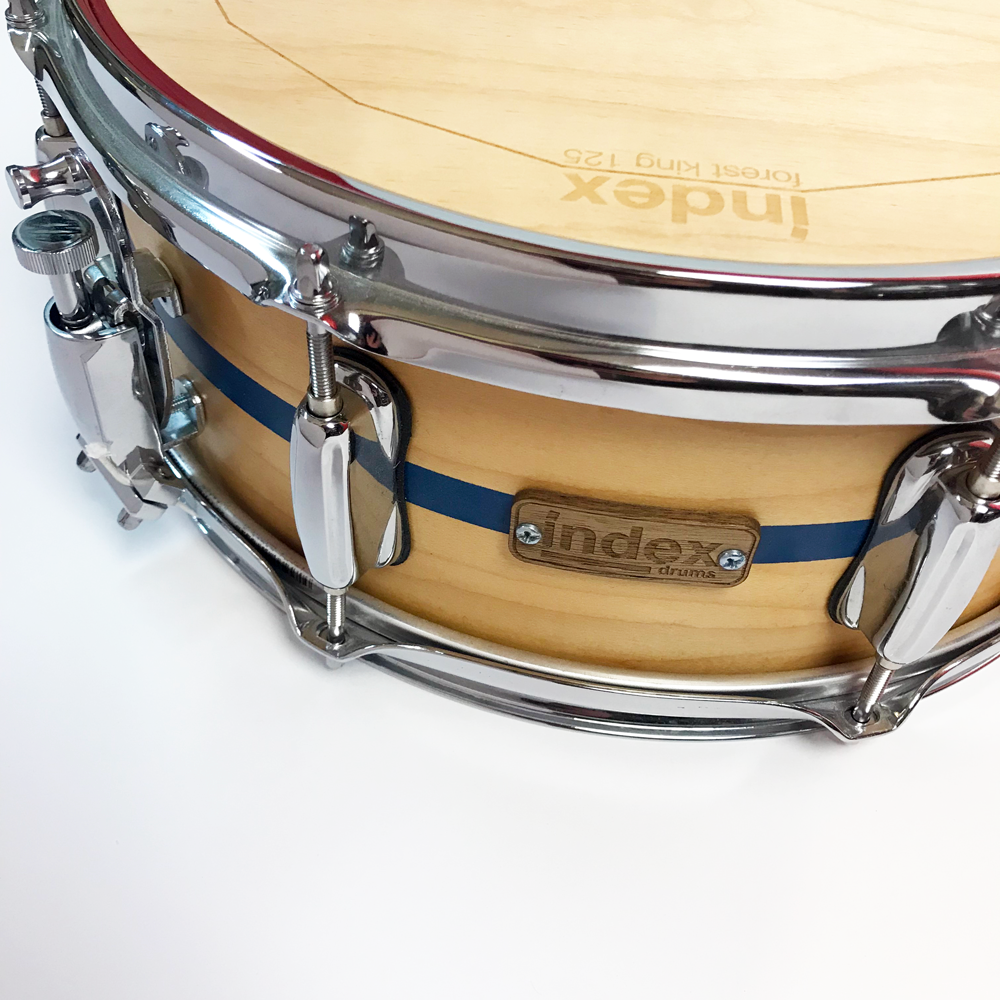 Forest King Snare - Maple
The Forest King Snare is the only snare drum designed to sandwich a drumhead between the rim and a flat bearing edge. This means that mounting a Forest King wooden drumhead can be accomplished without adding tension to the head surface, replicating the more natural flat tone of a cajon. This also means that you can hit the wooden face with anything you want without fear of ruining the whole drum, like a cajon. Traditional sticks have incredible attack and quick decay, and cajon sticks give a full, round, woody sound. You're no longer limited by head materials, anything that comes in a circle is now fair game, let's get weird!
A thick resonant head and a deep snare bed give you a tight response while the wooden head gives you that sweet cajon tone. The flat rim also lets you play at a lower angle to the edge, just like a cajon. You're going to love the rimshots. They've also got our classic accessory mount so you can cowbell or HardHat and travel lightly or add some extra flavor to your setup. (HardHat not included)
Available in 15ply Maple and 6ply Walnut with Maple re-rings.
sold out