Striped Forest King Drumheads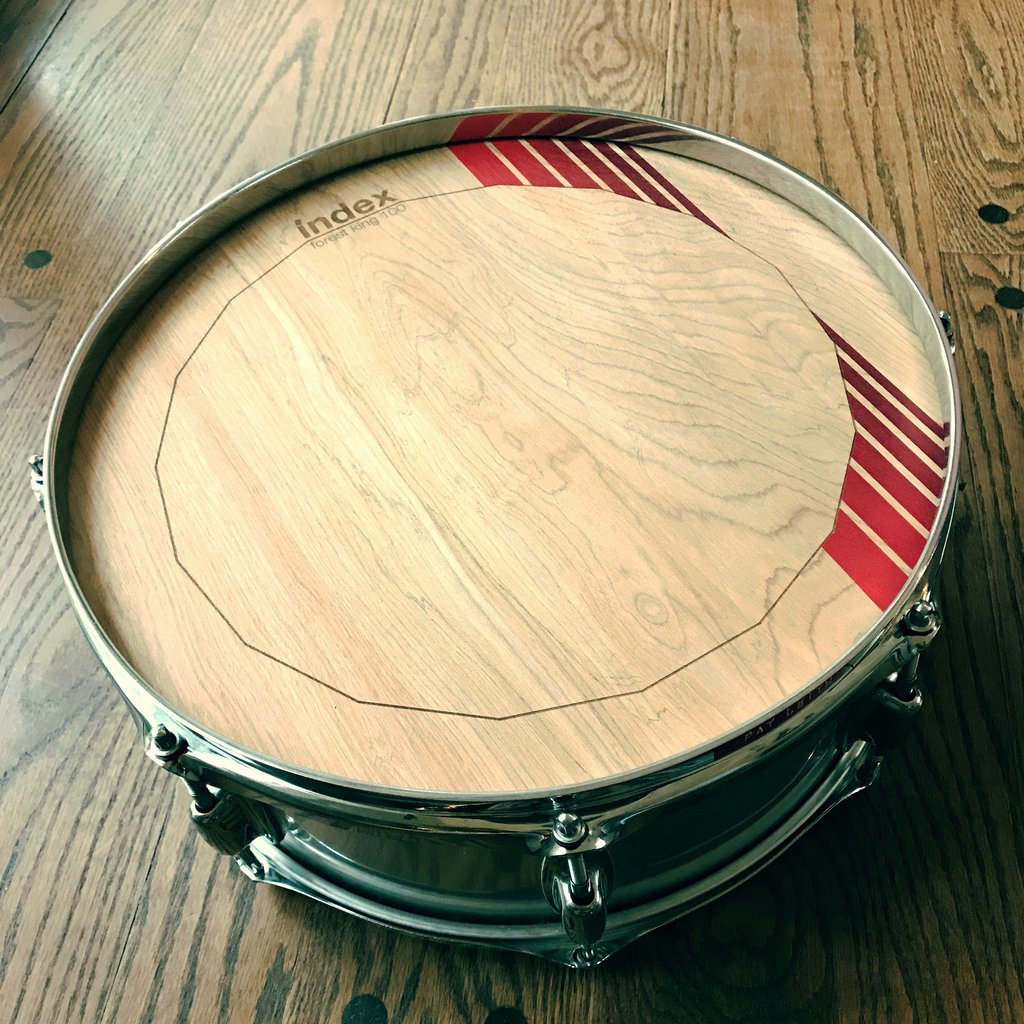 Striped Forest King Drumheads
We paint stripes on things, so maybe it was inevitable that we'd start striping the heads, too. Every stripe job is going to be a little different, so we're going to let you pick the color family and we're going to pick your stripes. It'll look something like the ones pictured. We're keeping the paint off of the center of the snares so it won't wear off, and it'll be just enough to add some flair where it's never been before.
Back to the usual Forest King description:
These heads mount on your existing drum kit, and can be played with the sticks you already own. Brushes and specialty cajon sticks open up the possibilities, and adding a wooden bass head really ties the whole kit together. Mounting is simple, and takes under 3 minutes per drum. It's completely reversible, and won't hurt your kit. It's literally just changing out the heads.
We call them Forest King 100s because they're 100mil thick, where the traditional head is closer to 10mil. This thickness makes your shells sing in a way you've never heard before, and if used on the reso heads, your toms and bass take on a rich roundness and responsiveness. Like any drumhead, they can break, but this is really only a concern if you're using standard sticks, and even then they're pretty durable. These aren't meant to rock out on, but the 125s are considerably more durable.
They're made from 3-ply Luan, which has a randomly occurring spalted mineral stripe on the face, making each head unique.
So far, we've been able to mount the heads on all snares and toms without any trouble. They sit inside of metal triple-flange hoops and sit flush with the edge of wood hoops.
Pick your size when you add it to the cart!